Moreover, 100% Free Career Assistance & Counselling
Also, UGC & DEB Accredited Universities
Credit Transfer | Lateral Entry 
Online Admission in IGNOU


Support
Again, Instant Information

Top Rated Universities
Even, Transparent Fees
As we know, IGNOU is one of the largest Government Universities in India. Thus, around 4 million students have been enrolled till now in 150+ distance courses with affordable fees. Therefore, IGNOU facilitates these courses for the students who want to study further. 
Still, students who cannot take admission due to financial crises, age gap, or any other reason can complete their degree with distance mode through online admission IGNOU.
In fact, According to the Indira Gandhi National Open University Act, 1985 (IGNOU Act 1985), the Distance Education Council (DEC) was established in 1991. Likewise, to be responsible for promoting and coordinating the Open University and Distance Education system and maintaining its standards.
Hence, the DEC starts the process of recognition. So, It recognizes ODL institutions based on how prepared they are to offer programs through distance mode. Similarly, depending upon their infrastructure, human and other resources, learner support system, and teaching methods. Thus, even recognition is the certification for offering education through ODL mode. Therefore institutions must get recognition from the DEC.
So, with the dissolution of the Distance Education Council (DEC) of the IGNOU in June 2013. Hence, the regulatory powers on ODL have been transferred to the "Distance Education Bureau" of the University Grants Commission (UGC.)
Finally , You Can Find List of Distance Education Universities Recognized by UGC-DEB in India.
Online IGNOU Admission Eligibility Criteria :
Indeed, IGNOU is one of the largest and oldest distance universities. Therefore, which provides almost all degree courses, including graduation level, post-graduation level, Ph.D., Diploma one year, and so on. So, for eligibility criteria followed by 

IGNOU for online admission are as follows:

Bachelor's Degree – Firstly, The student must have completed 10+2 from a recognized board.

Master's Degree – Importantly, for admission in any master's program, students must have graduated from a recognized University with minimum aggregate marks required. Even, If candidates are taking admission in a particular specialization, they must have done graduation in the same course.

One-Year Diploma courses – So, One-year diploma courses are for a year. Also, candidates can do both after 10+2 or graduation. And Eligibility criteria for this course are one must have done any one of these two – 10+2 or graduated from a recognized Board/University.

Ph.D. ( Doctor of Philosophy/ Professional Doctoral Degree ) – Ph.D. stands for Doctor of Philosophy or Professional Doctoral Degree. Similarly, one can choose between both of them. Therefore, this course can only be done after Post Graduation in particular specialization from a recognized board.
EVEN, GET ALL
COURSES DETAILS
Credit transfer is the process of transferring academic credits from one institution to another. This enables students to continue their education without repeating courses they have already completed and can save time and money. It requires providing transcripts and other documentation to the receiving institution.
Lateral entry is a valuable opportunity for individuals with prior education or work experience to enter a program of study at an advanced level, bypassing prerequisite courses. This pathway can help individuals accelerate their education and complete their degree in a shorter period of time.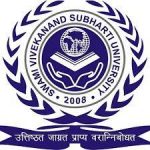 Subharti University Meerut
Swami Vivekanand Subharti University as a value based education provider and research oriented University. Moreover, is imparting equal opportunities for people from varied walks of life without the constraints of borders becoming barriers.
 Frequently Asked
Questions
Is Distance Education Degree equivalent to a regular Degree?
Yes! In fact, Distance education to involves a study material of a university curriculum, examinations governed by the universities themselves.
Again, Open and Distance Learning (ODL) institutions registered under the prior Distance Education Bureau(DEB), So, with UGC information on Specification of Degrees, should be treated equivalent to the Degree/Diploma/Certificate of the regular Universities/Institutions.
Therefore, When Students can apply for an online admission session in 2022?
Furthermore, The Distance Education Universities 2022 registration for The July session started in June. Therefore, the deadline for the July session is September. So, to fill the registration form for the 2022 session, or free counseling regarding courses candidates fill the form mentioned above.
Again, What are the job Oriented online courses available in Distance Education Universities in 2022?
Again, BCOM, BA,BBA, BCA and MBA, MA, MCA, and many other courses  are trending job Oriented online courses available in Distance Education Universities in 2022.
Infact, What is the process of fee or mode of payment in Distance Education Universities?
Similarly, We eradicate all the Intermediaries and give Access to the university's payment gateway for safer transactions. The mode of payment in all distance education universities is online.
So, Is Distance Education Courses possible for working professionals?
Importantly, Many students who take online classes are full-time professionals looking to get ahead in their careers. Even, if you're not currently working full-time, distance learning courses offer you a flexible schedule that allows you to learn. And, work at the same time, and pay your way through college.
Is Still, Distance Education Degree valid for a government job?
Even, the Centre has notified that degrees/diplomas/certificates granted by universities. Although, through open and distance-learning mode of education for programs including technical ones would be valid for Central government jobs.
Again, Does distance MBA have value?
yes, Infact, Distance MBA has a equal value as a full-time MBA has because ultimately both of these courses offer you a University recognized degree which is acceptable across all industry.
Even, Can a student who drop-out from other university complete the course from other distance education universities?
Yes. Infact, On behalf of Credit Transfer Student can take benefit in another university.
Why Distance Education School is
 

DIFFERENT

?

CAREER COUNSELLING
Importantly, Students can approach any time for  career assistance and opt for university as well as courses as per their interest

SKILL ENHANCEMENT
Even, We enhance your skill which make you more capable, confident and competent through different subject of your courses

NO EXTRA EFFORTS
Therefore, We have our special team which coordinates with the university on behalf of the students for an impeccable process throughout..

PAY DIRECTLY TO UNIVERSITY
Similrly, We eliminate all the intermediaries and give access to the student of the university's payment gateway for safer transactions.
Why should you choose a distance MBA program in India?
In a world of complex distance education processes and the need for higher education for better exposure; people prefer to grab multiple degrees. Surprisingly, without impacting your work life you can get a distance MBA in 2022.
Although there are many universities that provide distance post-graduation courses. But, there are very few universities that conduct online examinations along with providing degrees at home. Yes, you read it right!
Nobody wants to get a distraction from their busy schedule. Besides, popular universities like Subharti University Meerut, Sri Venkateswara University, and Chandigarh University have made students' lives easier. Moreover, you get multiple course options in their distance education program as well.
Within a single click, you can sit for your exam anywhere and get the degree as well. That is how it eliminates the tedious process of Admit cards and standing in a long queue of examination halls. 
Similar to Ignou, these universities provide 24/7 assistance and study materials as well. Hence, if you are going for a distance MBA in Ignou but not ready to remote for exam centers then you check out the websites of these three above mentioned universities.  
Take Admission
Any Quiery