BA
 How to get admission to Bachelor of Arts in IGNOU?
How to get admission to BA in IGNOU?
BA in IGNOU course is available for those students who want to get higher studies. Also, in the B.A (bachelor's Arts) course every student wants to take admission. So there is more demand for this course. And if you pursue B.A from Indira Gandhi national open university, then you will get benefits in future time. 
IGNOU is a UGC-DEB-approved university that organizes distance education courses for the student. That is why the degree contains validation. 
What is the BA IGNOU course?
B.A stands for Bachelors of Arts. A student can pursue a higher education course after passing the 12th class from any recognized board. B.A is an essential degree for all to get a decent job in multiple sectors. So, Ignou provides this distance education for everyone. And if you are already working then also you can apply in this course from IGNOU.
Is this UGC DEB approved or not?
If you do not know about the course approval and validation. So, I would like to tell you that. The University Grants Commission and Distance Education Bureau approved an online B.A course from IGNOU's university.
How much duration of this course to completion?
B.A in IGNOU course duration is three years minimum. But you can complete the maximum in six years as well.
What is the fee structure of this course?
The fees structure of B.A in IGNOU is affordable for everyone. Also, you will have to go to IGNOU's official websites, from where you will find the fee structure in more detail.
Besides, there is another option that you can get in touch with our counselor.
How many semesters for the B.A IGNOU course?
There are a total of six semesters for a three years course. If you are interested in taking admission in this course. Anyone who has failed in any semester can also give exams of that semester and continue their education.
What is the benefit of taking admission in a B.A course?
After completing your B.A course you will have more scopes in the future. Such as, you can become Journalism and mass communication, Social works, Experts in any foreign language, etc.
Besides, you can enroll in further courses like M.A. or MBA, etc. 
Does IGNOU provide you with all books and online study material for the students?
The IGNOU university provides study materials for you after taking admission. Also, IGNOU's official website gives you online study-related materials.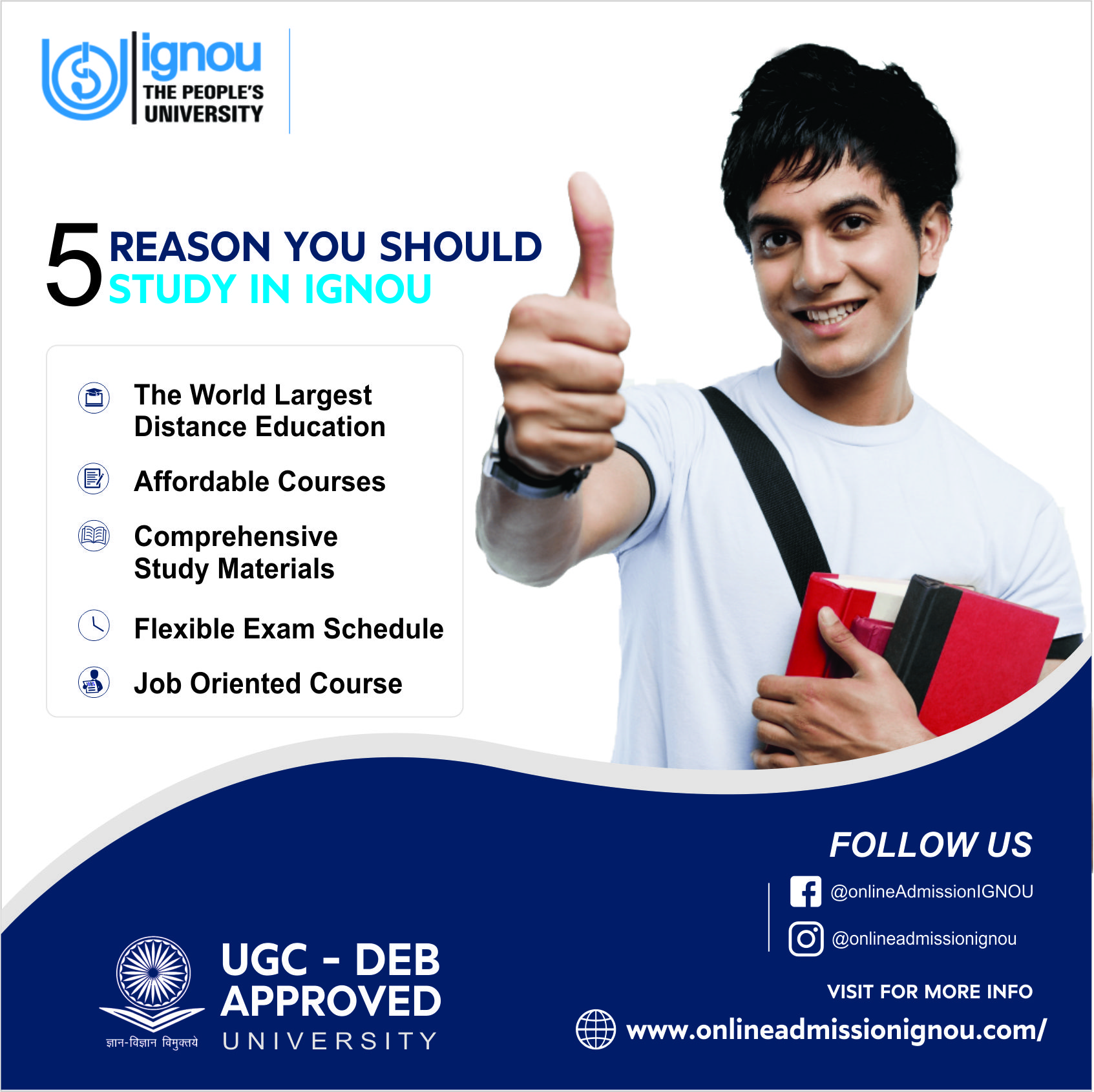 What about the process of taking admission is difficult?
No, the process is not complicated. If you think about taking admission in B.A from IGNOU it is very easy and only an online procedure. Also, the documentation and every update will come online. 
For any admission-related guidance, you must contact our counselors. 
What are the eligibility criteria for taking admission?
The eligibility criteria of BA IGNOU is 10+2 from any recognized board. You should check the website for the minimum marks required to get admission to this course online.
Conclusion
I hope now you get the information about B.A (general) from IGNOU. And you get to study all the courses from English, Hindi, History or more. It is good to talk to our counselors for the admission process, and they will guide you throughout the admission process and examination. 
CHANDIGARH UNIVERSITY COURSES
SHRI VENKATESHWANA UNIVERSITY
SUBHARTI UNIVERSITY MEERUT
Approval and Recognition
Nowadays, students consider the importance of career and work hard to get through certified and professional universities either by giving entrance exams or taking admissions through cutoff lists. We need to adapt the way the world is working these days. Therefore, students are opening up for techniques like LMS to build up their careers. That's when HES comes into the picture and offers the students to explore top-rated UGC and DEB universities for distance and educational courses across India.
The best part is that all the universities have approval and recognition of all the statutory national bodies.