B.COM
 How to complete your B.Com in distance education
B.COM (Bachelor of Commerce)
How to complete your B.Com in distance education 
I want to share with you—about B.Com distance education. If you want to get a graduation degree, you have an option. So, this Opportunity is beneficial for you. Also, you can do a distance education degree course from IGNOU (Indira Gandhi National Open University) if you are interested. So, you should apply for this excellent Opportunity. 
Suppose you don't know about the B.Com (Bachelor's of Commerce) when you are interested in admission to the Indira Gandhi national open university. 
So, there is an online procedure of admission. Also, when you are doing your job, you have no time to go to your university to take the class. So this is the best option for you. In addition, there is an available in Distance B.Com from IGNOU.
What are the benefits of the B.Com distance education course?
The future benefits of doing B.Com Distance Education is more than your thinking. Also, as you know, getting an education has no age bar. You can start your study at any age. This university provides you an excellent opportunity.
And, after taking admission, you do not need to take daily classes. Therefore, with no interruption in your personal job life, you can study with the job.
According to your choice of the field course, there are more benefits you have to decide what you would like to do in your future, but these higher studies will also benefit you in your future time. Also, you can become below that, and any other like what you want.
After doing B.Com course from distance education, you can become:
Cost accountant

Accountant

Accountant executive

Finance planner

Portfolio manager

Tax auditor
Is this process difficult to take admission to B.Com course distance education mode from IGNOU?
 There is a straightforward process for those students who are interested in taking admission in this course. Because people are very busy, but they want to get a degree in this course, then Distance learning mode can be a perfect opportunity for the students.
There is an online process to take admission B.Com distance education from IGNOU. Also, first of all, you will have to apply online on the official website of IGNOU. And after this process, you will get a call from the university for counseling help.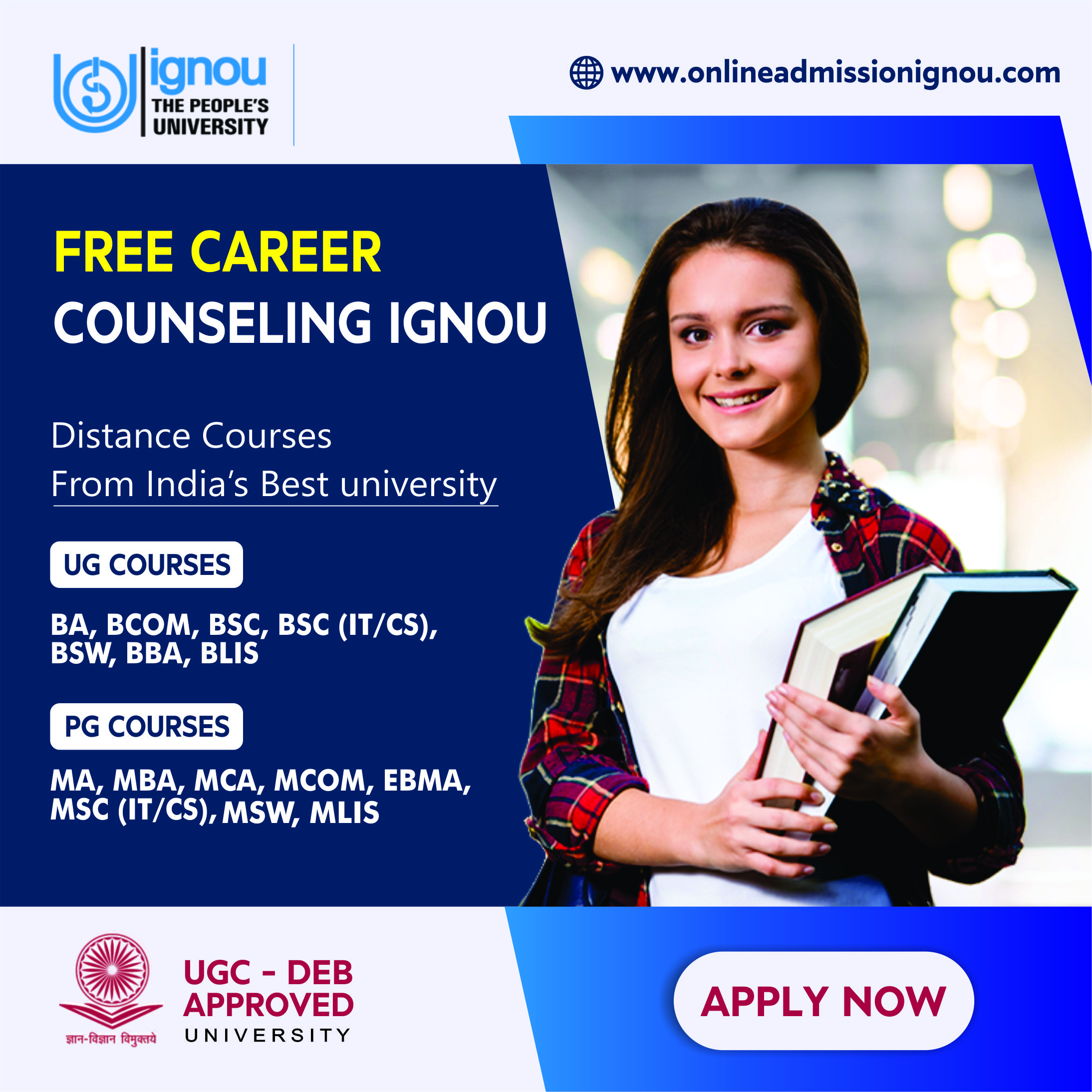 Eligibility of B.Com distance education course of IGNOU
If you want to do this course, you will have to know about the eligibility. And after that, if you are eligible for this, then you can take admission very quickly. That's why for admission, you should have to pass in 10+2 from any recognized board. 
Duration of B.Com distance education course
IGNOU university enables working professionals to continue their education while being employed. Therefore, B.Com is commonly for a three-year study. IGNOU offers three more years to finish the degree. Also, it indicates the maximum time required for the students to finish the B.Com program at IGNOU is six years, with a minimum of three years.
Are there any instructional systems?
When you see the other colleges besides the IGNOU. So, you can see some differences in it. And there is instruction for the students that you will have to make some assignments and projects.
Also, there are some different rules for all things. They will provide you with an academic counselor for the student's help. By which you can get information. And there are telephonic sessions organized specially for the students. 
Conduction of the exam in which times in a year?
Before, you should know about the examination process. Also, the IGNOU conducts the exam two times a year. There are two semesters. 
Besides, I want to tell you that, after completing your course then you can sit for online examinations.
Is distance education mode valid?
Yes, this Distance education from IGNOU is valid as it is UGC-DEB approved. So, if you desire to do this course, you can take admission to this university for this course.
Conclusion
I hope you will understand about the B.Com in distance education. And the other side if you have any other doubt. So, you can go on IGNOU's official websites. Also, you can contact counselors who will provide you all the information.
CHANDIGARH UNIVERSITY COURSES
SHRI VENKATESHWANA UNIVERSITY
SUBHARTI UNIVERSITY MEERUT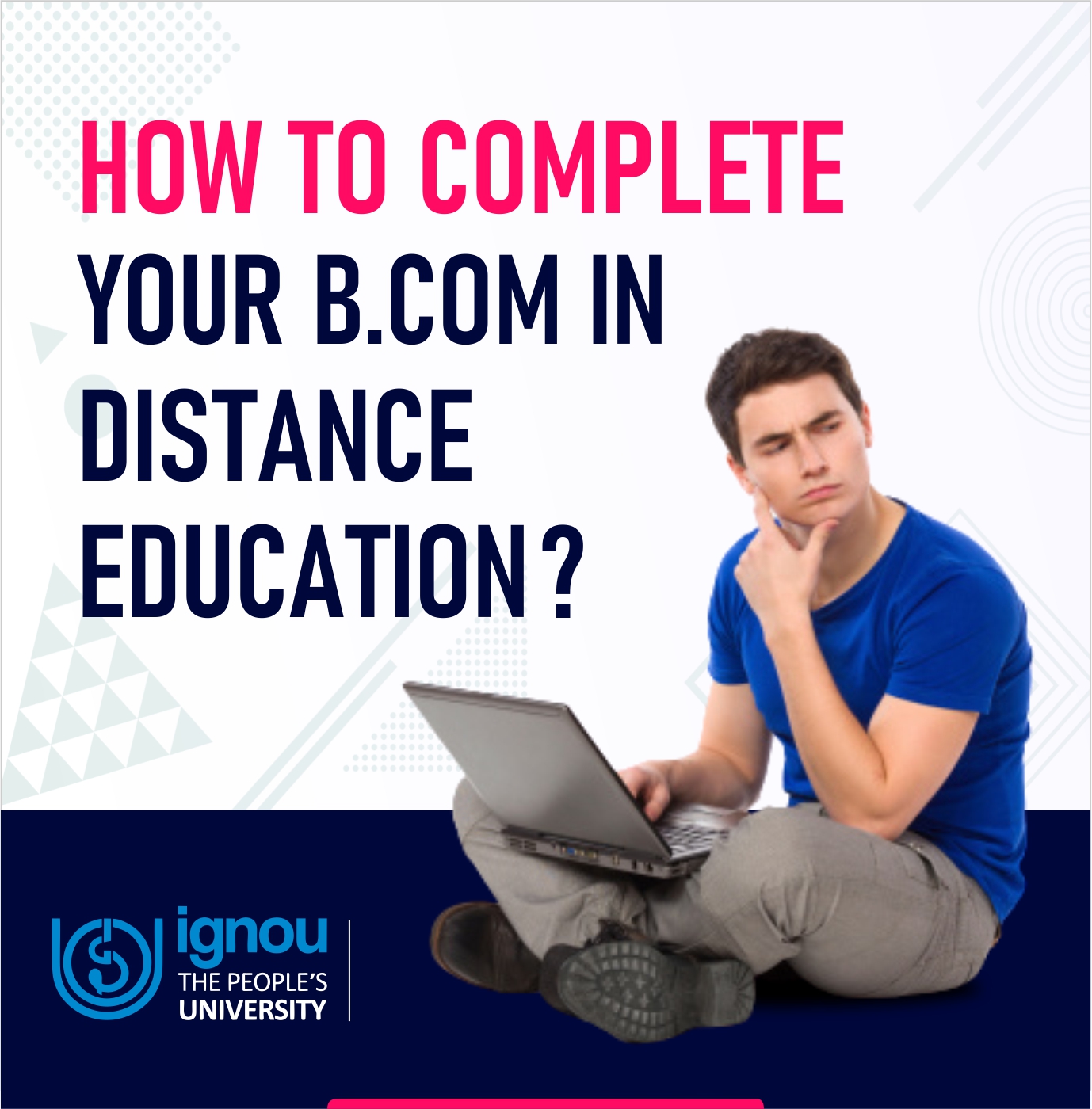 Approval and Recognition
Nowadays, students consider the importance of career and work hard to get through certified and professional universities either by giving entrance exams or taking admissions through cutoff lists. We need to adapt the way the world is working these days. Therefore, students are opening up for techniques like LMS to build up their careers. That's when HES comes into the picture and offers the students to explore top-rated UGC and DEB universities for distance and educational courses across India.
The best part is that all the universities have approval and recognition of all the statutory national bodies.