MA
Why get admission in MA in IGNOU?
Why get admission in MA in Ignou?
MA is a master's course that is popular among other post-graduate courses. Many professionals pursue MA to broaden their career opportunities. Hence, if you got the job after graduation but need to study further without disturbing your job, you must read below to get the idea of how you can get admission in MA in IGNOU?
How is an MA degree different from a BA degree?
First of all, MA is a master's degree that can only be pursued after a bachelor's degree. So, whenever you want to pursue an MA or any other Masters degree, you should get a graduation degree first. 
On the other hand, academically is also MA is advanced and has a more vast syllabus and subjects to cover. Therefore, you need to fulfill the minimum attendance, assignments, and research as well. 
Also, it is valuable to get an internship as a part of a curriculum in an online MA degree. But, all thanks to IGNOU and our counseling expert that made the process feasible and accessible to everyone. 
Is this UGC-DEB approved or not?
The University Grants Commission and Distance Education Bureau are the parent education authority that follows MHRD rules and responsible for running colleges in India. Thus, any approved university that comes under these authorities is valuable and recognized. 
So, you can simply apply and get admission in an online MA course from IGNOU's university.
How much duration of this course to completion?
Irrespective of the BA course, the MA course duration is two years, but you can complete it in 5 years. Anyone with regular attendance and marks and complete their MA degree within two years of duration.
What is the fee structure of MA from Ignou?
Fees are also the prime reason that many students shift to the online mode of education. And therefore, distance education plays a major role in providing education to the students who cannot afford the fees of regular colleges and travel expenses. 
So, the MA degree course fee is affordable, and you can check the whole fee structure on the official website. In the structure, you will get to the exact amount you are paying for which service. 
Also, if you are not able to understand the fees structure, you must call our counselor. And they will explain in detail.
What is the benefit of taking admission in MA online course?
You can get a good experience of research and writing. Plus, you will get in touch with professors and get internship opportunities from them. Also, they help in placements as well. And who wants to apply for doctoral services can get multiple benefits of the MA course in IGNOU.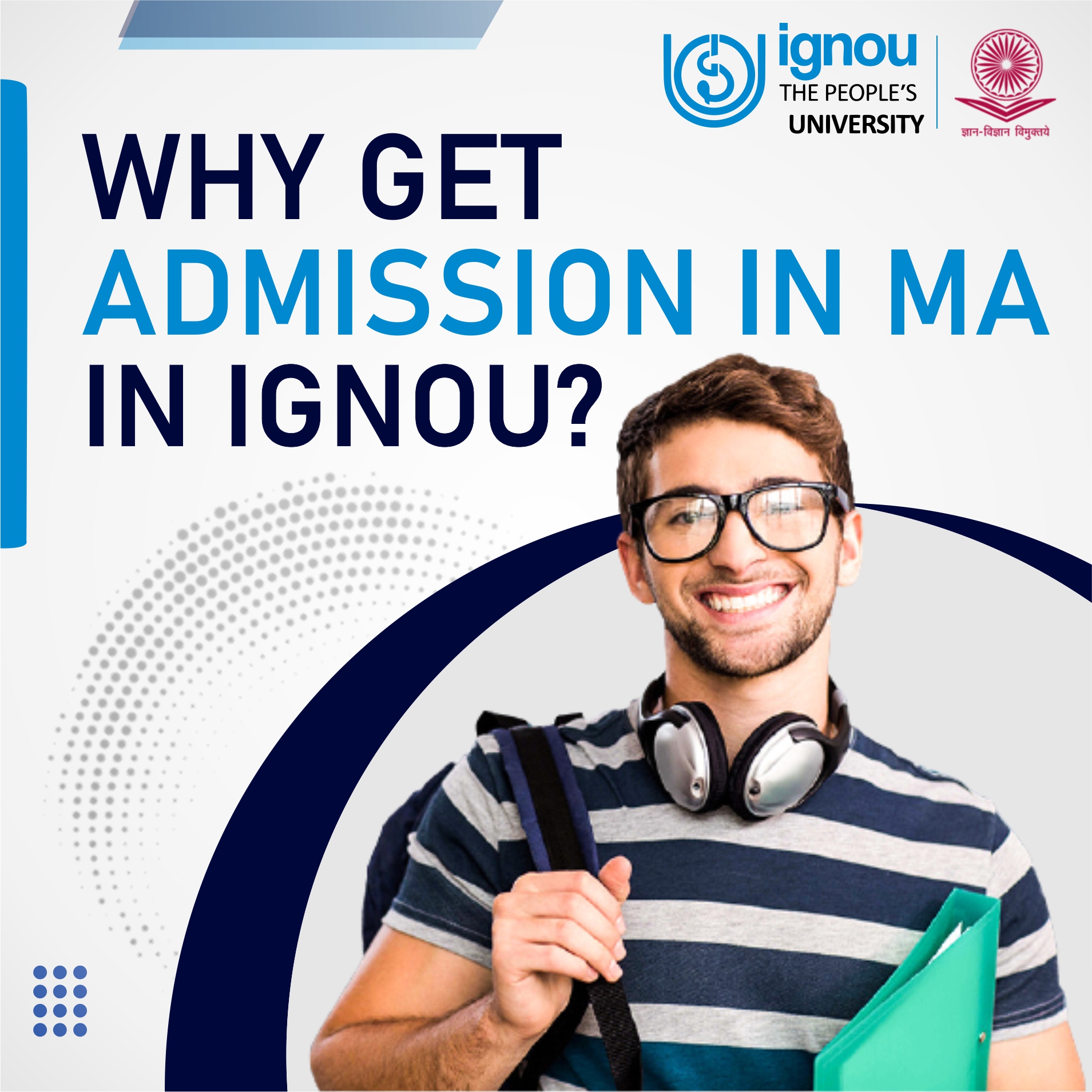 Does IGNOU provide you with all books and online study material for the students?
The IGNOU university provides study materials for you after admission. Also, IGNOU's official website gives you online study-related materials.
Other best UGC-DEB-approved universities for Distance MA.
NMIMS

DY Patil Pune

Chandigarh University

Online Manipal Jaipur,

Online Jain University

Graphic Era University
Every university has its procedures and policy that you can check on their websites. 
Conclusion
I hope now you get the information about M.A (general) from IGNOU. And you get to study all the courses from English, Hindi, History or more. It is good to talk to our counselors for the admission process, and they will guide you throughout the admission process and examination.
CHANDIGARH UNIVERSITY COURSES
SHRI VENKATESHWANA UNIVERSITY
SUBHARTI UNIVERSITY MEERUT
Approval and Recognition
Nowadays, students consider the importance of career and work hard to get through certified and professional universities either by giving entrance exams or taking admissions through cutoff lists. We need to adapt the way the world is working these days. Therefore, students are opening up for techniques like LMS to build up their careers. That's when HES comes into the picture and offers the students to explore top-rated UGC and DEB universities for distance and educational courses across India.
The best part is that all the universities have approval and recognition of all the statutory national bodies.