EMBA
Want to pursue an executive MBA in IGNOU?
EMBA (Executive
Master of Business Administration

)
Want to pursue an executive MBA in Ignou?
Here is all you need to know. 
MBA is the most prominent and demanding degree in all over the world. An MBA degree helps to impart skills for better job performance. You can excel in multiple industries like Finance, Hotel Management, Sales, and more. Hence, EMBA i.e.  Executive MBA in IGNOU, is a suitable online course for working professionals. 
Online education is everywhere at the moment. So if you do not have more time for your studies, but you want to take admission in Distance EMBA from IGNOU, it is an excellent opportunity in front of you. 
What is EMBA?
EMBA is one of the wings of the MBA course, and it was initiated with the collaboration of NIIT. In addition, IGNOU offers an EMBA course on Human Resource Management. Also, you get a certificate of compilation by the end of the course. 
Is Ignou Executive MBA good?
EMBA is one of the popular courses among working people. However, if you are already working and looking to expand your exposure for big companies like MNC, it is the best course for you.
What is Eligibility Criteria for IGNOU Executive MBA in HR Management?
EMBA in IGNOU is a best good; however, there are certain rules that one must follow. So, eligibility criteria is one of them. You can easily get admission in EMBA if you have a bachelor's degree with a minimum mark of 55%. Also, you must be working or have your firm with proof. Besides, if you have an experience of 3 years in the past, then you are eligible for this course. 
What are the subjects that come under EMBA?
You will get to study all related business and corporate sectors. Such as Management, Marking, Business law, planning and sourcing, and more.
Other best universities for Distance EMBA
NMIMS

DY Patil Pune

Chandigarh University

Online Manipal Jaipur,

Online Jain University

Graphic Era University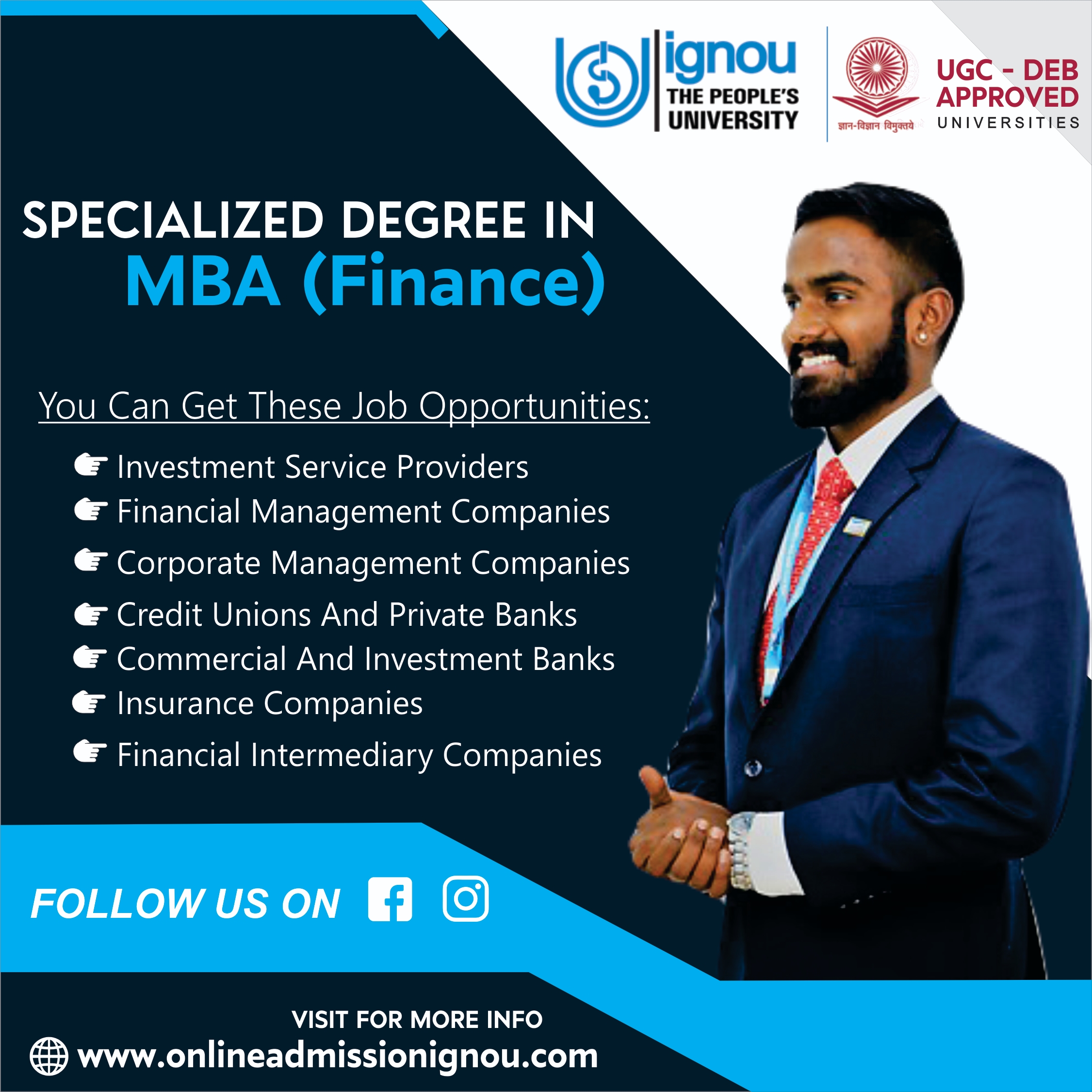 What are the fees of an Executive MBA in India?
Fee studies of EMBA in India depends on the university. IGNOU is a UGC-DEB-approved university that helps to provide quality education to students. Hence, you need to understand the whole fee structure with the help of our counselors.
Do we get any study materials for EMBA from IGNOU?
Yes, Ignou distance university provides sufficient study materials to students. So, you can also refer to study materials online. 
Is there any counseling available for the students?
In the admission procedure, the IGNOU is UGC-DEB approved and provides counseling for the students. So, That can be helpful.
Conclusion
Executive MBA in India is a popular course. And even courses adds more value to working professionals. So, you need to check the website for eligibility criteria, fee structure, and more. Also, you can clear your doubts by getting in touch with our counselor. Thus, we provide free counseling services throughout the admission process.
CHANDIGARH UNIVERSITY COURSES
SHRI VENKATESHWANA UNIVERSITY
SUBHARTI UNIVERSITY MEERUT
Approval and Recognition
Nowadays, students consider the importance of career and work hard to get through certified and professional universities either by giving entrance exams or taking admissions through cutoff lists. We need to adapt the way the world is working these days. Therefore, students are opening up for techniques like LMS to build up their careers. That's when HES comes into the picture and offers the students to explore top-rated UGC and DEB universities for distance and educational courses across India.
The best part is that all the universities have approval and recognition of all the statutory national bodies.